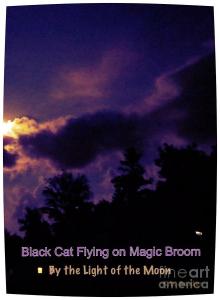 Concerning the Notions of Evil (or Error) and the Metaphysical World with quotes from Mary Baker Eddy and William Shakespeare, whose words she borrowed from when she said:
"...there is nothing either good or bad, but your thinking that makes it so."
Now, I would be taking this quote out of context when she was specifically referring to all of God's creation and not saying that the nature of good and evil are merely relative to the current situation (or ethics are purely situational--as many people believe today), instead of polar opposites on the scale of morality, or moral choice--she was saying quite the contrary! Here are more quotes on the subject of our belief in the power of evil (which is pure illusion) versus the omnipresent, omniscient, and omnipotent (ever present, all seeing and all knowing) good we get only from God...

"No power can withstand divine Love [God].
"Our proportionate admission of the claims of good or of evil determines the harmony of our existence, -- our health, our longevity, and our Christianity."

"...Just refuse to accept man-made verdicts as your own opinions or thinking. Know that all your thoughts come from Divine Mind and the true thoughts dispel any beliefs of evil about place, etc. and their seeming effects go with them..." ("Letter from Mary Baker Eddy to Adam H. Dickey").

"...the belief in powers, pretences, thoughts that are not only not emanations from God, good, but are contradictions of Him. Materiality - this kind of mind - means not only to fear, it is fear, torment, misery; for behind it stalks its doom, mortality, destruction." (Lecture on "Christian Science: The Basis of Right Thinking"--Charles I. Ohrenstein, C.S.B., of Syracuse, New York).
--Mary Baker Eddy

"...there is nothing either good or bad, but your thinking that makes it so."
--William Shakespeare, ("Hamlet", Act II, Scene II)

On the Subject of the Power of Our Thoughts:
"Hold thought steadfastly to the enduring, the good, and the true, and you will bring these into your experience proportionately to their occupancy of your thoughts."

"...Mortals will some day assert their freedom in the name of Almighty God....Dropping their present beliefs, they will recognize harmony and as the spiritual reality and discord as the material unreality." Chapter VII pp. 224 and 228 Science and Health with Key to the Scriptures.
--Mary Baker Eddy

In conclusion concerning the notion of evil (or error): Our notion of evil can only have power as we give it place in our minds or consciousness! It is important to note that the notion of the color of black being associated with evil or "the dark world of magic" is largely derived from our culture. Compare this thinking with the symbolism tied to the colors black (in scientific terms--absorption of all colors) and it's supposed opposite--white (i.e. reflection of all colors) in other cultures.

Conversely in Eastern culture (and some Asian cultures), white can be associated with death, mourning, funerals, and sadness, while black with that of strength, power, wealth, health, and of prosperity and formality, and most recently, of elegance! Notions or negative associations with the color of black are largely man-made and are not universal! Unfortunately, this powerful association with the color black has taken on evil consequences in the actions' if men based upon these mistaken notions historically because of man's erroneous association with evil! In some major world religions, black in color animals and even human races have been tortured and murdered viciously because of man's sheer and unintelligent superstitions about God's creation! If God created all things (Genesis), then, we as Christians, can take this to be understood as all things God created can only have a purpose that can be possibly only understood fully by its Creator. Then, who are we, to question the Great Creator who in His infinite wisdom created all things in the universe!